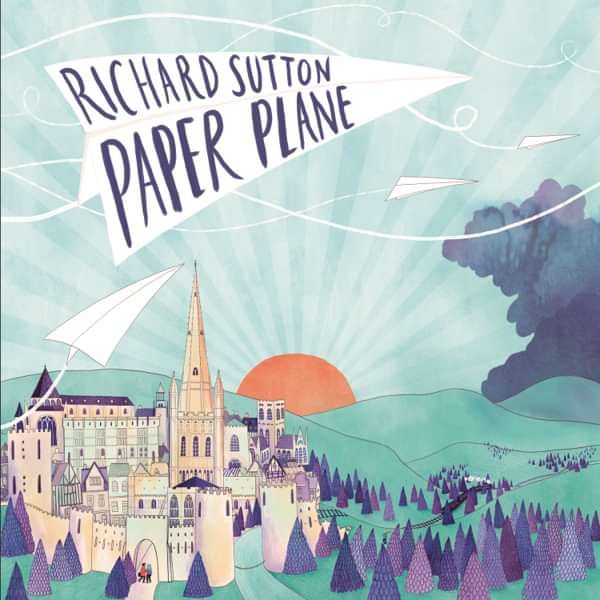 Drifter
Originally released as a single in September 2017, Drifter is track 3 on the album Paper Plane
Drifter
Richard paints a poignant and reflective self portrait with his second single, Drifter.
A tale of individuality, yearning and aspiration. Drifter is an ambitious but dissatisfied individual's dilemma. Caught between conflicting emotions and determinedly resisting the call to conform to stifling normality, he is struggling to find his place in the world.
This deeply personal song has a spacious yet dreamlike quality, and at its heart are sensitive vocals over a warm acoustic guitar and piano arrangement. The conflicting sides of the Drifter's nature are not only expressed in the lyrics but gradually introduced musically through flashes of bluesy guitar and moments of sophisticated jazz piano - a fitting counterpoint.
Richard went solo acoustic in 2015 and quickly attracted the notice of veteran 60s and 70s producer Graham Dee, 'Mr Tin Pan Alley', who came out of retirement to produce his material.
---
Credits
Richard Sutton - Vocals, backing vocals, acoustic guitar and piano
Graham Dee - Lead guitar
Cesar Camba - Bass guitar
Cath Evans - Drums
Written by Richard Sutton Arranged by Richard Sutton and Graham Dee
Recorded at Epic Studios and PodFrog Studios, Norwich, UK, 2016.
Engineered and mixed by David Wallace
Mastered by Eric James at Philosophers Barn Mastering
Artwork by Richard Sutton